One of the best so far!
This beard oil is just amazing. I've been using it for a couple of months now and the results are astounding! I can definitely see and feel the benefits it has brought to my skin and beard! 🤠🙌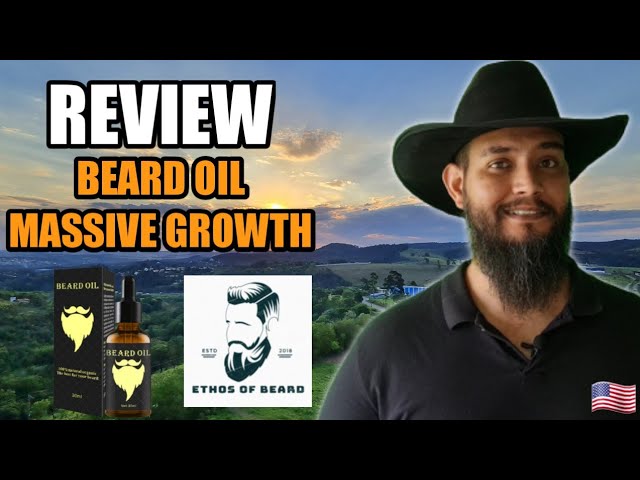 Beard Oil For Massive Growth
I have been using your beard oil "Beard Oil For Massive Growth" twice a day for more than a week (10 days) - morning and evening.
Lessons have been learned, so it is time to summarize the conclusions. I will not comment on the consistency of the oil, it is similar to many products for the same use. About the composition though! This is quite different from analogous products. Ginger oil, juniper oil, rosemary leaf oil, and pink grapefruit seed oil. These are ingredients that you will not find in beard oils so often and in combination! As a result, the effects could also vary significantly. After Covid vaccination, I was not critical, but a little more than usual, my beard stubble had fallen out (3-5 remained in the brush after each comb). As if nothing serious, but still… I had not noticed anything like that before. After the first use of your oil in the evening, I felt a slight tingling sensation in the skin of the beard area. Pleasant. It continued for the first 3 days, each time after lubrication and massage. The result. Beard stubble no longer falls out!
About the aroma. When I open the bottle, the first thing that smells like a nose is not really my scent, but when I put it on my beard, this feeling disappears - the scent is delicate, undisturbing, neutral, and pleasant. Of course, there is also an odorless oil on offer, but if I had to choose a second time, the choice would be in favor of this one with an odor.
Summarizing the above - I think you will have gained a new, stable customer in my person with regular orders.
The package have arrived in a good condition
Intact, it came in a soft package, the boxes are crumpled strongly. But the bubbles didn't break. In the case until I tried, we will test, I will not write back later. A good product, the smell of elite perfume, gentle and unobtrusive, is applied very easily and economically, as it acts on the growth of the hair until I can say,,,